Introduction
Using the unique dry distillation method, the high-efficiency and energy-saving two-stage gas generator has achieved the goal of energy saving and environmental protection. Huangtai two-stage furnace machine series products won the title of national new product prize of scientific and "first prize" technological progress, "excellent project prize" in the Chinese Zhongyuan international engineering company (the original machinery & design institute), and access to national "science and technology achievement award", scientific and technological achievement award of Shandong province," silver medal of spark plan exhibition SEC in Shandong province ". It is a recommended "high-efficiency and energy-saving environmental protection product" by the national science and technology commission.
Application
two-stage gas generator is widely used in steel, ceramics, metal magnesium, alumina, refractories, glass, metallurgy and other industries.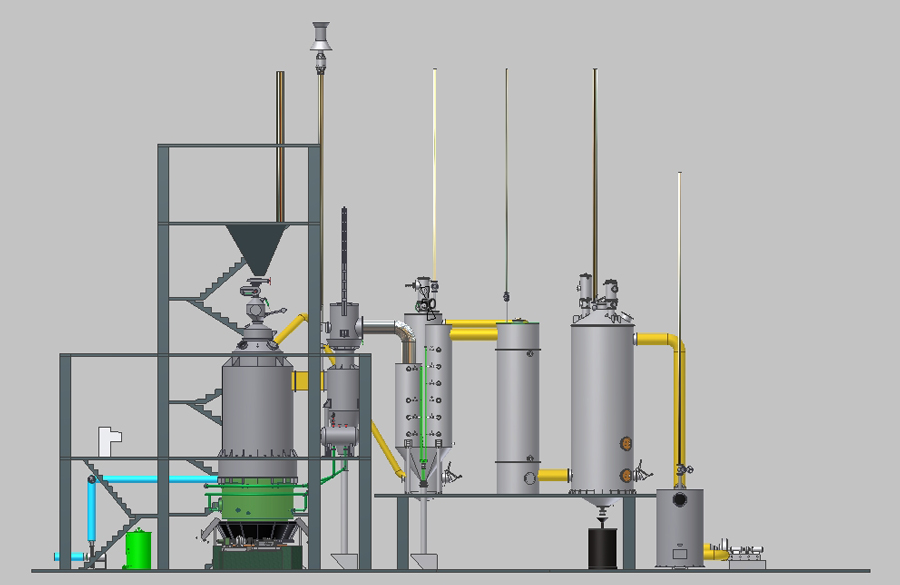 Qualified coal for gasification is added into the coal furnace by the automatic stoker. After dry distillation, the semi-coke moves down to the gasification section and reacts with gasifier to form gas (gasification agent is composed of air and steam).The gas produced by gasification section is divided into two parts: one part is drawn from the gas outlet of the lower section of the furnace, and the other part is from the upper section mixed up with the dry distillation air. The gas exported from the lower section enters the cyclone dust collector, wet disc valve and the ash hopper for dust removal and then enters the gas main pipe. The gas exported from the upper section first enters the electric tar-catcher to remove the tar, and then mixes up with the gas from the lower section in the gas main pipe. Finally, the mixed gas is sent to each gas supply point by gas pipeline.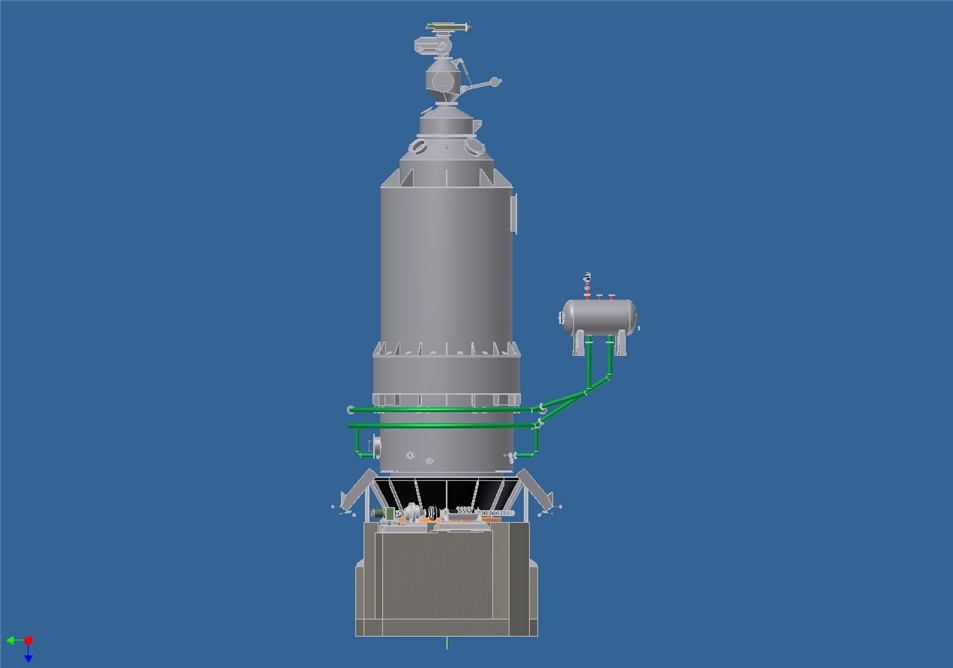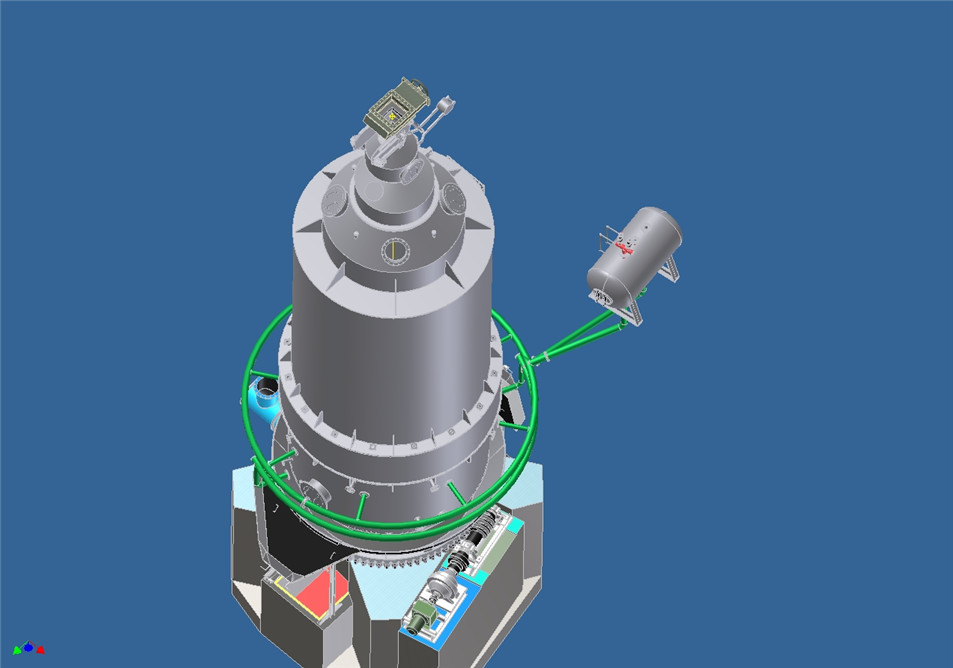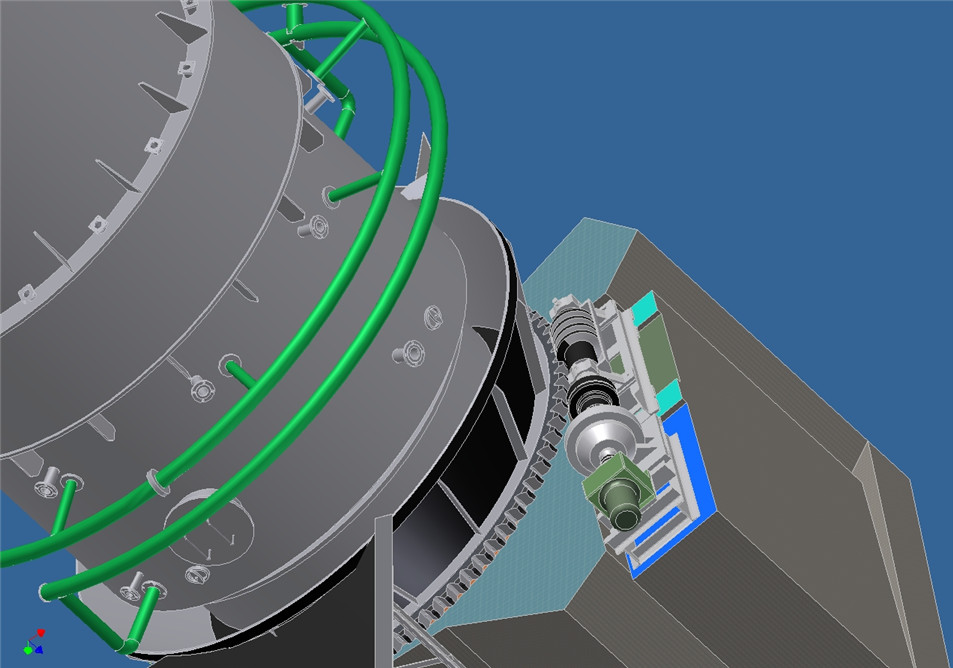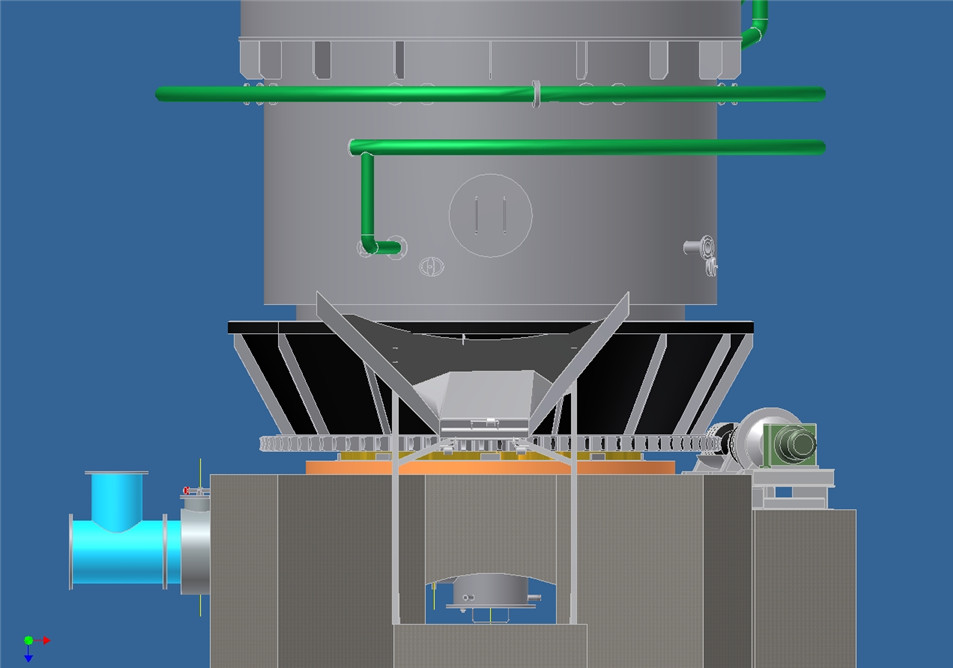 Model

D2.0

D2.4

D2.6

D3.0

D3.2

D3.4

D3.6

furnace inner diameter (m)

2.0
2.4
2.6
3.0
3.2
3.4
3.4

furnace sectional area (㎡)

3.14
4.52
5.3
7.07
8.04
9.08
10.18

Working pressure of water jacket(Mpa)

0.294

steam output of water jacket(Kg/h)

~340
~380
~420
~550
~650
~690
~710

Fuel fragmentation and coal type(mm)

20-40、25-50、30-60non-caking 、weakly caking coal、long flame coal 、lignite and gas coal

Fuel consumption(Kg/h)

630~950
1000~3000
1430~1630
2000~2670
2200~2750
2450~3100
2750~3350

Coal gas calorific value (low)(KJ/Nm³)

up stage7400~7800 down stage5500~6000 mixture6450~6900

Coal gas production(Nm³/h)

1900~2800
3000~4000
4300~4900
6000~8000
7000~9000
7800~9900
9000~11000

Gas temperature at furnace outlet(℃)

up stage100~150 down stage550~600

Blast pressure at furnace bottom(Pa)

<3000
<6000
<6000
<6000
<6000
<6000
<6000

Gas pressure at furnace outlet(Pa)

<1470

Note: gas production and calorific value are related to coal type and coal quality
Two-stage coal gas generator is widely used in steel, ceramics, metal magnesium, aluminium, refractory material, glass, metallurgy and other industries. More case > >
| | | |
| --- | --- | --- |
| 大连特钢24万立煤气站 | 太阳镁业煤气站 | 河南中美铝业煤气站 |