Introduction
Cooperating with the Institute of Engineering Thermal Physics, Chinese Academy of Science, with the innovation ability and rich experience in coal gas production, circulating fluidized bed gasifier using different types of coal was developed. Pulverized coal gasification technology can solve the widespread high cost, environmental pollution, low energy efficiency and supply insufficiency problems in many enterprises using coal gas and natural gas as fuel supply.
Advantages
circulating fluidized bed coal gasification is a clean industrial gas produce technology which has the advantages of stable operation, wide adaptability of coal material, stable calorific value of product gas, no tar in gas, no waste water discharge, high cold gas efficiency, low carbon content of ash residue, and high continuous availability.
Application
Industrial gas widely used in chemical industry, building materials, ceramics, iron/steel, non-ferrous metal smelting, food, textile and other industries. The specific application scope of circulating fluidized bed gasifier includes rotary kiln drying, ceramic building materials, casting heat treatment, alumina roasting, food high temperature disinfection, and textile products printing, etc.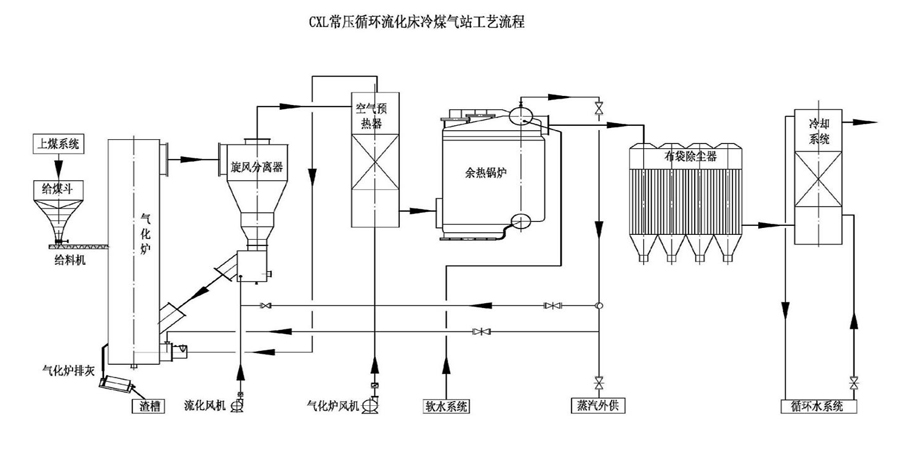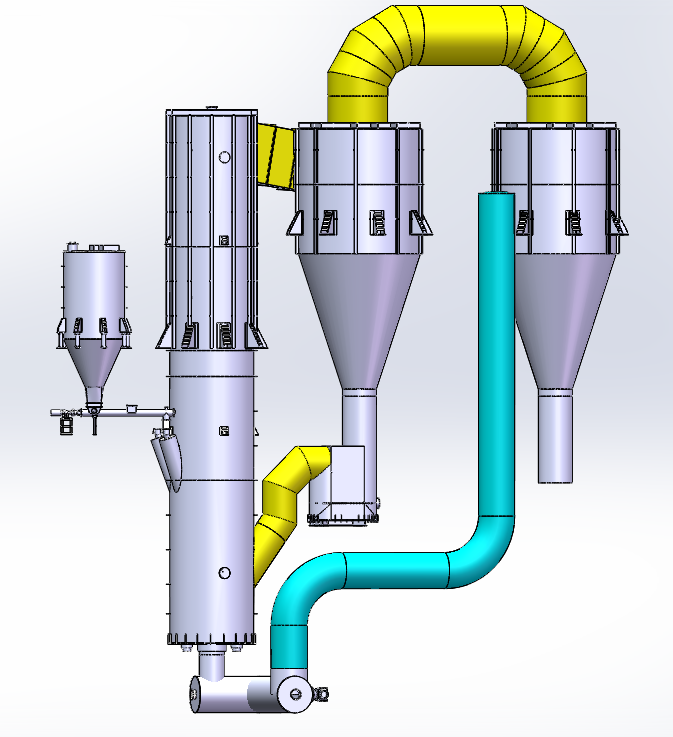 Though the coal conveying system, 0-12 mm pulverized coal fuel was transferred to the furnace center to react with the high temperature (550℃-650℃) preheat gasification agent (air, air+water vapor and oxygen enrichment, etc.) generating CO, H2, and a small amount of CH4. Gasification agent can choose freely. The unreacted fuel was returned to the furnace through the regenerator for high rate cycle reaction. The coal gas is cooled to about 700℃after the air preheater, and then kept cool to around 220℃ by the waste heat boiler. Then it enters the desulfurization system after being cooled and dusted by the cyclone separator, cooler and bag filter. Finally, clean gas is pressured to the gas supply point.