Introduction
Improved single-stage gas generator has overcome the inherent defects of the original single-section gas generator. With gasification efficiency and gas calorific value increased by 10%-15%, and the ash residue carbon content reduced by 10%-20%, the improved gas producer greatly reduced the labor intensity of operators and the failure rate of equipment.
Advantages
Low investment, large gas production, high heat utilization, complete gasification, wide adaptability of feed coal and simple operation.
Application
The improved single-stage gas generation furnace is widely used as metal heat treatment furnaces, ceramic kilns, aluminum melting furnaces, copper refining furnaces, forging and burning furnaces, metal products heating furnaces, galvanizing furnaces, drying furnaces, and annealing furnaces in chemical, refractory, cable and boiler industry, etc.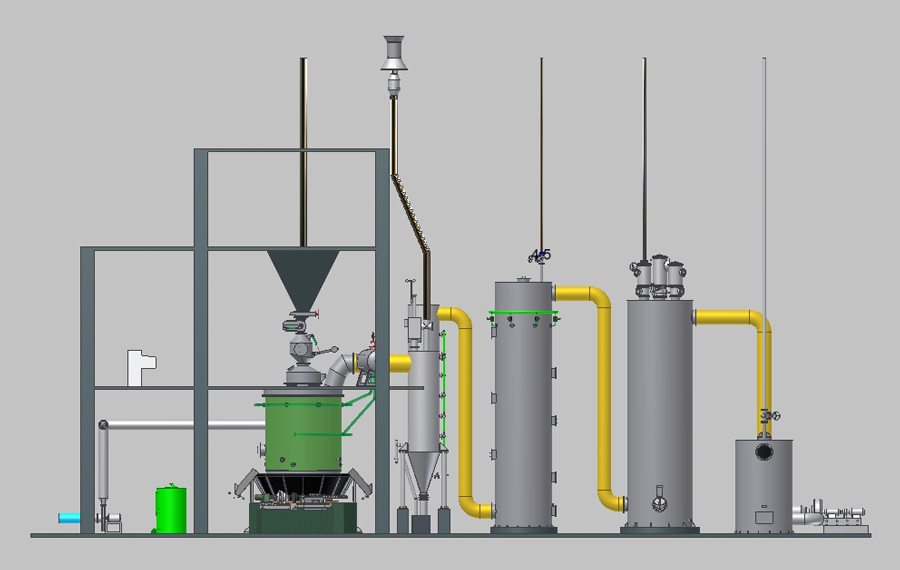 After entering the coal field, the raw coal is broken, screened and transported to the coal storage layer (the coal storage bunker). Then, the coal is added into the furnace by the automatic coal feeder, transferred to the gasification section and reacts with the gasification agent to generate the gas (the gasification agent is composed of air and steam). The generated gas is exported via the outlet of the gasification section and enters the quenching and cooling tower (double vertical pipe). Then, it enters the scrubbing tower for further cooling and dust removal. Finally, after entering the pressurizing machine system for dehydration and desulphurization, the purified gas is sent to the gas supply point.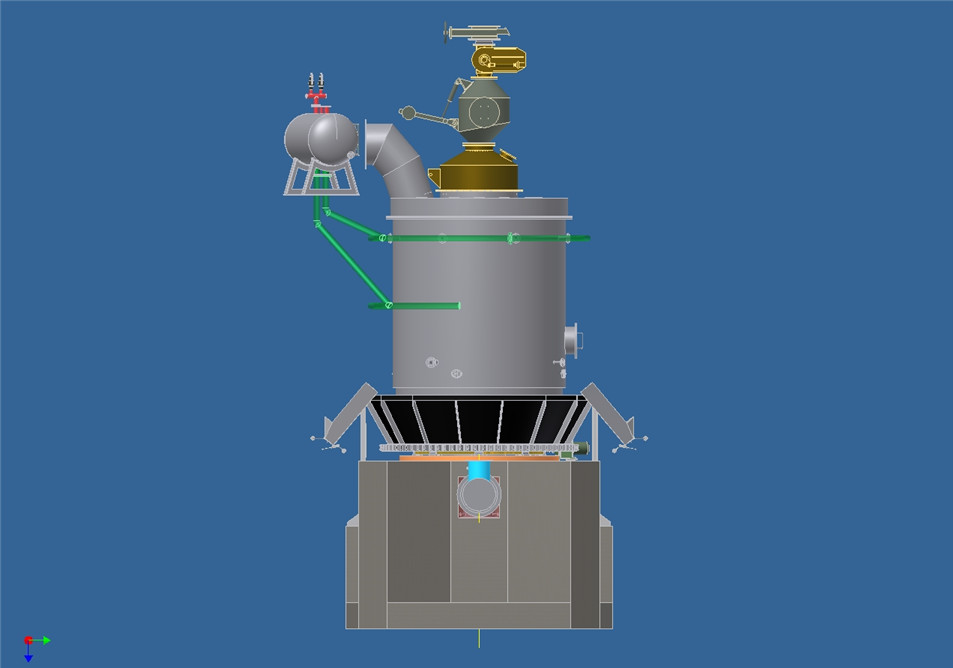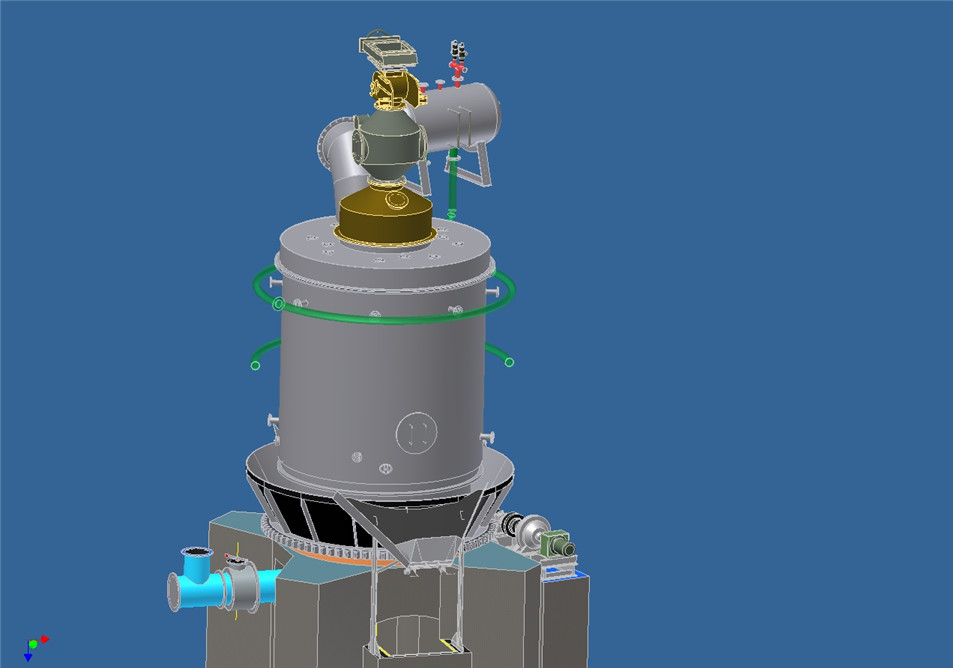 Parameter

Φ1.5

Φ2.0

Φ2.4

Φ2.6

Φ3.0

Φ3.2

furnace inner diameter(m)

1.5
2.0
2.4
2.6
3.0
3.2

furnace sectional area(㎡)

1.77
3.14
4.52
5.3
7.07
8.04

Working pressure of water jacket(Mpa)

0.294

steam output of water jacket(Kg/h)

~200
~340
~420
~470
~550
~650

Fuel fragmentation and coal type(mm)

6-13、13-25、25-50 non-caking coal、weakly caking coal、long flame coal 、lignite and gas coal

Fuel consumption(Kg/h)

370~530
630~950
1000~3000
1430~1630
2000~2670
2200~2750

Coal gas calorific value (low)(KJ/Nm³)

5225~5670

Coal gas production(Nm³/h)

1120~1600
1900~2850
3000~4000
4300~4900
6000~8000
7000~9000

Gas pressure at furnace outlet(℃)

400~500

Blast pressure at furnace bottom(Pa)

<2450
<3000
<4000
<4000
<6000
<6000

Note: gas production and calorific value are related to coal type and coal quality
Modified single sections of producer gas generator is widely used in all kinds of metal heat treatment furnace, ceramic furnace, molten aluminum, copper refining furnace, forging furnace burning furnace, metal products, hot dip galvanizing furnace, heating furnace, drying furnace, annealing furnace industry, chemical industry, refractory material, such as cable industry and boiler industry. More case > >
| | | |
| --- | --- | --- |
| Of ping guo aluminum waste heat recovery system | Guangxi actively aluminum single sections of the gas generator | Vietnam lam dong alumina single sections of gas station |